Cranbow Wood Garage Doors
Cranbow's wood garage door catalog offers you a wide range of elegant garage door designs, complete with reliable insulation for the most energy-efficient system for your home and garage. Get the neighbors talking about your beautifully designed and durable wood garage doors which combine the timeless visual appeal of wood with the latest in garage door technology to deliver to you a low-noise, energy-efficient garage door that complements the exterior design and architecture of your home perfectly.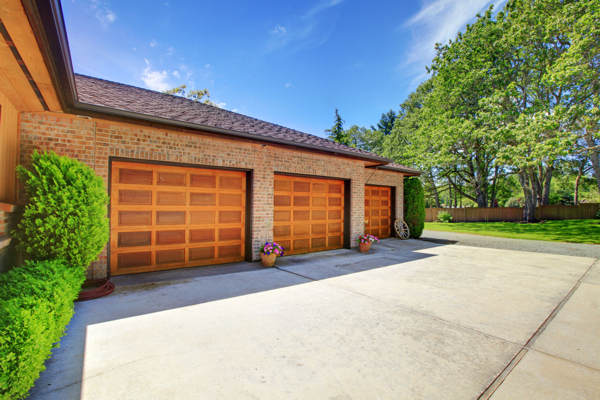 Eco-conscious wood garage doors
A combination of highly durable wood materials and weather-resistant finish gives our catalog of wood garage doors a stunning visual appeal in addition to the natural insulation properties of wood and our cutting-edge low-noise system. You can enjoy year-round protection with our collection of wood garage doors.
Perks of choosing wood garage doors
Easy finish.
Eco-friendly insulation.
Made with the best quality wood materials
Durable finish, weather-resistant.
Low-noise operation.
Choosing the right design and colors for your garage door
With our wide range of wood garage door designs and finish options, our collection of wood garage doors offers you a wide range of options to complement the architecture and exterior design of your home and also select the most durable and applicable garage door for your needs.
Our wood garage doors have been coated with a factory-applied finish with specially formulated weather-resistant properties that combine perfectly with paint and provide adequate protection for your garage door and provides you with prolonged smooth operation.